Sue's Tech Kitchen is a tech-fueled wonderland for the mouth and the mind. Envisioned by bestselling author and Zuckerberg Media founder and CEO Randi Zuckerberg, Sue's Tech Kitchen celebrates all corners of the modern imagination and offers STEM-inspired adventures that empower families to engage with tomorrow's technologies today.
Inspiring Future Innovators.
Zuckerberg Media is dedicated to cultivating the talents of a new generation of innovators. With each new character, story and experience, we give young people and their families a window onto their own tech-fueled futures, sparking both enthusiasm to participate and language for ethical engagement.
Dot. is about an inquisitive and exuberant 8-year-old who embarks on hilarious adventures and who fearlessly sets about solving problems...problems she most likely created herself. For a girl as energetic as Dot, there's no better way to spend the day than outside, exploring the world with her best friends, Hal, Ruby, Nev, Dev, and her best dog, Scratch. Join her as she conquers each new challenge the same way any 8-year-old would - by messing up a lot and laughing even more. This is an animated series targeted at 4-7 year olds that aims to inspire learning and creative exploration while modeling how technology can be used as a tool to enhance real world experiences.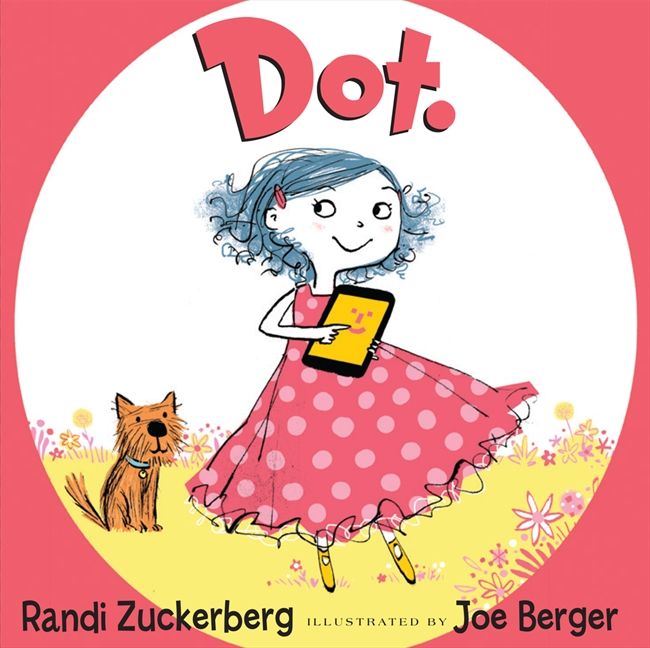 Meet Dot in the the picture book where she got her start! Dot's a spunky little girl well versed in electronic devices—she's a technophile. She knows how to tap . . . to swipe . . . to share . . . and she pays little attention to anything else. Dot's tech-savvy expertise, mingled with her resourceful imagination, proves Dot knows lots and lots.
But will she be able to unplug for one second to tap…swipe…and share with her real-life friends?
Find out in this wonderful story about the day when Dot sets off on an interactive adventure with the world surrounding her.
From Randi Zuckerberg, the author of Dot, comes a new book about shattering glass ceilings & breaking the Internet.
After Missy's 4th grade homework assignment goes viral, she's catapulted to a new level of superstardom and—quite possibly—a new life in politics.
Advisory Services
Zuckerberg Media provides advisory and board services to companies working in family entertainment, STEM inspiration and education. Below are just a few of the companies and organizations that we support.
Join Us.
Work with Zuckerberg Media to build the most innovative companies in the world.
INVEST
Join us in giving the world's best and brightest their chance to shine.
ADVISORY
Contact us about growing and guiding your business to even greater success.
PARTNER
Join our family of businesses as we build a brighter future, together.